Get The High-Quality Dental Care You Deserve
Our goal at El Reno Dental is to help our patients achieve and maintain amazing dental health. Our General Dentistry options will ensure that you and your family have healthy, lasting smiles. We offer the El Reno community everything from fluoride treatments to custom mouthguards for patients suffering from sleep apnea, and we would be honored to become part of your oral care routine!
Call us today or simply fill out the short form below and we'll reach out to you about your personal dentistry needs!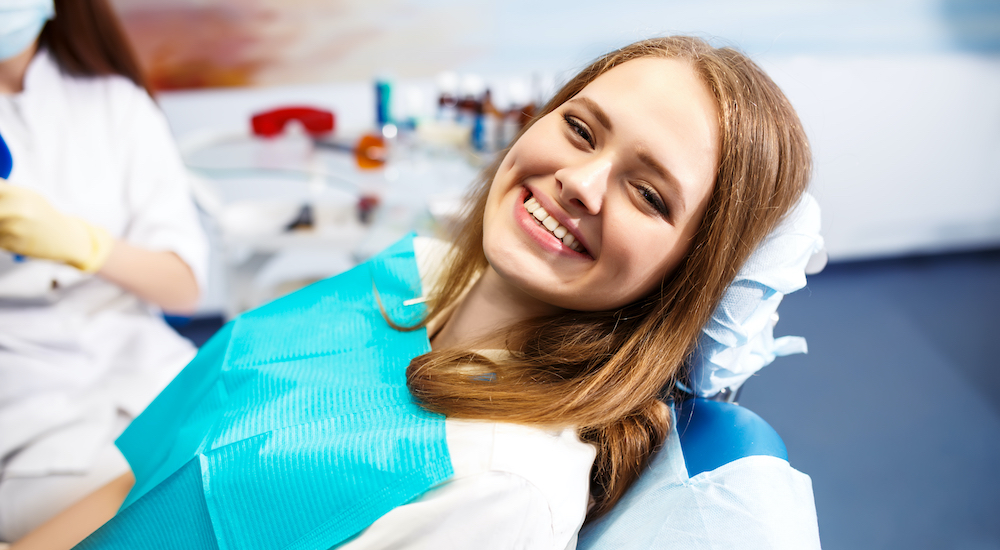 Love Your Dentist, Protect Your Teeth
El Reno Dental offers a diverse variety of options for building, protecting, and maintaining your oral health. We are proud to help our El Reno community create lasting oral health and enjoy the confidence that comes with the perfect smile. From pediatric care to temporomandibular disorder, our modern facility and knowledgeable staff can help you with all of your dentistry needs.
Periodontal Services
Gum disease (periodontitis) is one of the most common dental health issues in America, but it's also completely preventable. To help our patients avoid this issue, our team performs gentle scaling and root planing to clean around and underneath your gums, preventing bacteria from forming. We'll work with you to keep your gums healthy and strengthen the first line of defense for your teeth.
Manage Jaw Pain
Frequent headaches, stiffness or discomfort in the jaw, and difficulty sleeping are all signs of TMJ/TMD. TMD (temporomandibular disorder) is caused by abnormalities in the hinge that connects your jaw to the temporal bones of your skull. We offer solutions such as mouthguards, which will alleviate pain and lessen the effects of clenching or grinding your jaw. We provide the latest in examination technology to develop the right plan to treat your pain.
Get A Restful Night's Sleep
Sleep apnea is a common sleeping disorder that affects millions of Americans. Signs of sleep apnea include waking up in the middle of the night gasping for air or choking, severe snoring with gaps or interruptions in breathing, and frequent morning headaches. If you think you may suffer from sleep apnea, reach out to us and get life-changing treatment that will help you get quality sleep all through the night.
Custom Athletic Guards
One-size-fits-all is not something that you have to settle for with athletic guards. We can take custom measurements to create a guard that fits comfortably & protects teeth from the rough bumps and jolts that come along with sport. Keep your athlete smiling and safe with a custom athletic guard.
Sedation Options
Coming to the dentist often causes an amount of anxiety, especially when the treatments you'll be getting are more lengthy than your regular cleaning. We provide options of light conscious sedation to help with fears & reduce the anxiety of your visit.
Experience El Reno's Best General Dentistry Services Today!
Whether you're looking for a new dental office to care for you and your family, or you're suffering from TMD or sleep apnea, our team at El Reno Dental is happy to offer you quality solutions at affordable prices. We've helped dozens of families across El Reno enjoy brighter smiles and better oral health, and we can help you be proud of your smile again.
Call us or just fill out the short form below to get more information on how we can connect you with dental services that are right for you!